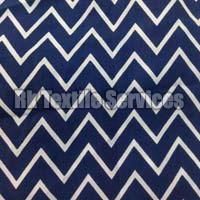 Crepe fabrics have a wrinkled appearance and are made from both natural and synthetic fabric. A variety of materials such as cotton, chiffon, and rayon are used to make different types of crepe using various manufacturing methods. Crepes are made by using an elaborate process of weaving and knitting. Listed below are a few different types of crepes fabrics that are available both in the market and online.
• Wool Crepe: FWool crepes are often used in making suits, pants, and dresses and known as a crepon. Made from a wool fabric it has a rougher, wiry surface. Since it is light to medium in weight, it resists wrinkling. Sometimes wool crepes also contain cotton or synthetic fabrics.
• Polyester Crepe: Made from synthetic fiber polyester it is a lightweight, thin fabric that has a nice drape. Polyester crepe is mainly used for making dresses, skirts, and blouses. Elastane is sometimes added to polyester crepe to give it a stretch. Polyester crepes are more affordable compared to crepe de chine because of their similarity in its appearance and feel of the fabric. There are several poly crepe fabric suppliers both online and in the market that offers quality products at customer-friendly prices all across the nation.
• Crepe Georgette: Made from silk or synthetic silk-like fibers it has a soft, smooth appearance that wraps well around the body and is elastic. It is sometimes called chiffon due to its granular texture and is used for making fashionable women clothing items such as blouses, dresses, evening wear, skirts, and gowns, etc due to the fluidity of the fabric.
• Crepe De Chine: A lightweight fabric made from silk that does not have an outward crepe finish. Mainly used for making luxury evening garments it has a smooth, pebbled and matte finish. To achieve this look in Crepe de Chine tightly twisted yarns are used as a weft yarn in a plain weave pattern however weaving of the fabric tends to weaken when exposed to sunlight or perspiration.
• Canton Crepe: The name of the crepe comes from Canton province in China where it was originally made. Slightly heavier than Crepe de Chine because the fill yarn in the weave is comparatively heavier. It has more or less the same appearance as that of Crepe de Chine.
There are many other varieties crepes such as Plissé crepe, Crepe-back satin, etc that are available in the market. Crepes are highly in demand because of its unique look and comfortable, light-weight feels. You can easily wear them all year long as they are absorbent and heat resistant.
Crepes require little to no ironing and are very soft and comfortable you can use them for both daily wear and formal gathering. Since these made from different fibers you should follow the care instructions of your garment to take proper care of the fabric to help them last longer. However, some crepes fabrics can be washed at home while some need to be dry-cleaned.