Guidelines To Buying Used Warp Knitting Machine
Posted by Admin on July, 27, 2021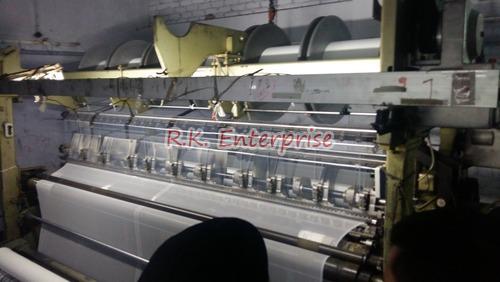 With the ongoing pandemic, people are forced to stay indoors, and , this has given rise to people pursuing their long-lost hobbies once again. Women are especially drawn to knitting and are eager to try new design ideas by watching online videos which have to lead to an increase in the demand for used knitting machines. With several online markets available at your fingertip, one can easily order a second hand used wrap knitting machine online. However, there are several guidelines to follow when buying a used wrap knitting machine to get the best deals and value-added product.

Working Condition
The working condition is the most vital part of buying a used wrap knitting machine for your desired use. Make sure to check whether the knitting machine is rusty or not, as rusty machines are irreparable. If you happen to find that the knitting machine is filthy but not rusty then you can buy the used wrap knitting machine if it offers a good deal. A filthy used knitting machine can be cleaned and used for a long time. An ill-treated wrap knitting machine could also be useless.

Availability of Spare parts
Another vital thing to consider when buying used wrap knitting machines is the availability of the accessories or spare parts of the machine in the market. If your chosen wrap knitting machine is an old model, you might find it hard to purchase its accessories in case of damage. You can also enquire if any other newer model accessories can fit in your knitting machine to make it into a good working condition.

No Damaged Parts
You must conduct a thorough check on the main parts of the used warp knitting machine to get a clear idea to ensure that there are no damaged parts in the machine. Replacing or repairing a major part of for used wrap knitting machine could lead to added cost and can be expensive. Therefore, you must securitize the knitting machine properly before buying it.

Enquire About The Manual
Many people who buy used wrap knitting machines do not understand the importance of the machine manual. It will allow getting a proper idea of using the machine properly along with the understanding of the function of different parts of the used warp knitting machine. You can also check whether the used wrap knitting machine that you have purchased has all the different parts listed in the manual.

Construction
The knitting machines are available in both plastic and metal construction. Plastic knitting machines are ideal for beginners as they do not contain sophisticated settings while metal knitting machines are ideal for experienced knitters and are more expensive in comparison to plastic knitting machines.

The above-discussed pointers will help you make a sound decision when buying a used wrap knitting machine within your budget. You can opt for both the plastic or metal construction wrap knitting machine depending on how you plan to use the knitting machine. Metal constructed knitting machine offer longer shelf life and has added accessories for detailed work. You must also ask the seller questions to ensure that you are getting value for your money.
This entry was posted on July, 27, 2021 at 12 : 15 pm and is filed under Used Knitting Machine. You can follow any responses to this entry through the RSS 2.0 feed. You can leave a response from your own site.