Linen Fabrics: The New And Upcoming Fashion Trend?
Posted by Admin on June, 30, 2021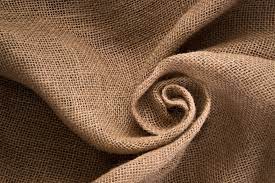 Fabrics play an important role in daily life. Clothing apparel, table cloths, curtains, bedsheets, and so much more are made out of different types of fabrics. However, each of the fabrics has different properties and textures which makes it ideal for certain purposes. The better and finer the fabric strands, the costlier and more luxurious the fabric is considered. Linen is one such fabric material that is used to make luxurious clothing lines due to its many natural properties.

Choosing the Right Fabric
Fabrics have several properties which determine what purpose the fabric can be used for. The proprties not only determine the purpose but it also plays a role in determining product quality and product pricing. Some of the important properties are listed below.

Texture
The texture of fabric plays a key role in determining the purpose of the fabric. Coarse fabrics like Jute are ideal for making rugs and gunny bags for storage and rough usage. While light and soft fabrics such as linen are ideal for making expensive and luxurious-looking clothes and dresses.

Breathability and water-absorbing capacity
Breathability and moisture absorption play a role, especially in hot and humid countries. People require clothing materials that absorb sweat and allow air to flow through their clothing. Linen Fabric suppliers in Surat see large sales in Linen fabrics all around the year due to the superior quality of linen.

Linen is a highly breathable cloth which makes it extremely comfortable to wear during summers and monsoon.

Stretch
The stretch of fabric may play to some advantage or disadvantage depending on the situation. Most form-fitting clothes like shirts and pants were made of stretchable fabrics. However, in recent times, the use of non-stretch fabrics like Linen is on the rise as they give a more flattering fit to clothing items.

Strength and Durability
The strength and durability of fabric ensure the fabric or the product made from it lasts for a long time even after exposure to environmental elements. Linen Fabrics are highly durable and tough. They are naturally resistant to pest and mold infestation which is a major advantage in hot and humid areas.

Environmental Impact
Humans have started actively practicing sustainable living. The good news is that linen has a very low impact on the environment as compared to other natural fibres such as cotton. This gives linen fabrics an edge over cotton fabrics as not only do linen fabrics produce comfortable and high-quality products it also helps humans save the planet.
A greener planet is a better planet.

Conclusion
Choosing the right fabric for your product is extremely important as it is directly related to the environment, product quality, and product pricing. Ensuring a good quality fabric is not the ideal way to choose your fabrics. Making informed decisions and putting in a little research about the different properties and alternative fabrics available in the market will allow you to make better gains. Linen fabrics have been underrated for a long time. However, in recent times, its many benefits and properties have made linen clothes a favourite for the fashion industry.
This entry was posted on June, 30, 2021 at 14 : 33 pm and is filed under Fabric. You can follow any responses to this entry through the RSS 2.0 feed. You can leave a response from your own site.