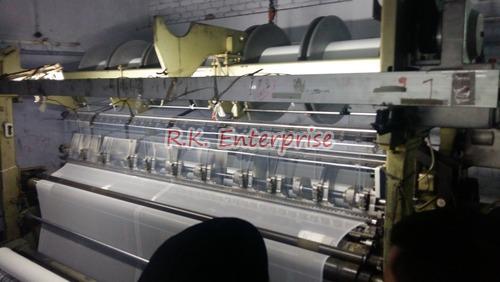 Used Knitting Machine Supplier in India is assured of the delivery of good quality machines at a competitive price. Now, without spending more money, you can easily enjoy smooth knitting.
The choice is to purchase a domestic knitting machine normally comes at the point when a hand-knitter discovers that knitting stocking stitch is boring as well as slow. Stocking stitch is an essential stitch make-up for knitting machines. They help knit perfectly and at a fast speed. The process of knitting a garment with the help of a machine is a time saver and easy.
If you are working as a starter or have a low budget, the choice of a used knitting machine can be the right choice for you. Good quality machines are not just helpful in doing the job efficiently. Used Knitting Machine Supplier is easily available in the market and interested buyers can find them at a reasonable cost.
Before buying any used machines for knitting, here are some essential tips available to guide you:
1. Machine knitters can work out in a single or a double strand. Single bed machines such as silver reed, brother, and Knit master can't knit rib stitches. They require buying a different ribber joint to the single bed to make it ready to knit the ribs by hand. On the other hand, double bed machines come complete with a permanent built-in ribber.
2. On the other hand, single bed machines come with special 'gauges', which knit special yarn thickness. For example, a standard gauge machine owns 200 needles on the bed and will simply knit 3 plies, 4 plies, and soft double knitting yarn. A fine-gauge machine possesses 250 needles on the bed and knits 1, 2, and 3 ply yarns. 'Chunky' machines interweave chunky yarns. Plan out which yarn thickness you rather knit with and decide the machine gauge machine suitably.
3. Full-size knitting machines are about 45 inches long. To utilize them, they require to be clamped to a definite table. Clamping one to the dining table can have its negative-positive related to the mealtime comes round, so you might require to buy a table particularly prepared for knitting machines. If one is not offered for sale with the machine, these are moderately cheap to buy.
4. For automated patterning, you'll require either a machine with a handbook punch card mechanism or one with a fitted electronic device. Electronic machines require a power supply close by and will be more costly to purchase than punchcard machines. Yet, the essential point to consider is that if the electronics in the machine go wrong, they are more difficult to fix as compared to the manual punchcard machines.
5. No doubt, the instruction book is essential. If shopping for a used knitting machine, always ensures that it comes with a unique instruction book. There are two main reasons for it. At first, if there are no trainers available in the local area, you're going to have to get familiar to use the machine directly from the book. Moreover, there's normally a page in the instruction book which shows the accessories that must come with the machine. It brings the wonderful checklist when your machine is delivered and confirmed that everything is added.