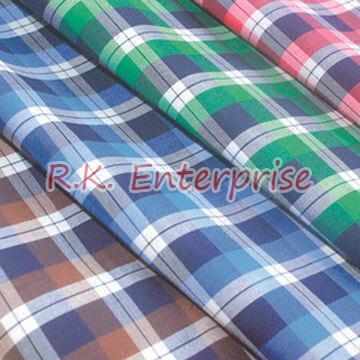 What is yarn? Do you know? Yes, we must first find out what yarn is. A yarn is any long and uninterrupted stretch of interlocked fibres that are woven into textiles. These textiles are sewn upon, crocheted, knit, woven, embroidered or made into ropes.
Threads can be manufactured from yarns and used for sewing manually or by a machine. Modern threads are finished with a wax coating or other lubricants so that they can tolerate the rigours of the sewing process.
Materials Of Yarns
Yarns are manufactured from various sources. They may include natural or synthetic fibre sources. The most common source is cotton for various reasons.
As we all know that cotton is a very user-friendly material and is very comfortable in nature. That is why it is almost always chosen over other materials. In hot and humid countries, cotton is the most preferred material of clothing. It is spun into fine yarn for mechanical weaving or knitting into a cloth.
Processing Steps Of Yarn
Cotton is easily sourced from all locations throughout India and so it is readily available for Cotton Yarn Dyed Fabrics Suppliers in India who spins fabrics of various colours, designs and prints. After it is harvested, the cotton is ginned and made ready for yarn spinning.
Materials Of Yarns
Cotton is low on elasticity and gives less warmth, but of course, it is understood that the material is used in warmer climate conditions. For colder climates, natural fibres are obtained from animals like sheep, alpaca, llama, etc. But these yarns are very strong.
Nowadays, there are more innovative approaches to yarn spinning. It is made from eco-friendly raw materials bamboo, hemp, maize, nettle and soy.
Dyeing Of Cotton
The dyeing process is completed before the yarn is woven or knitted into a fabric. The most common dyeing process is the piece dyeing and yarn dyeing method.
In the piece dyeing method, a big length of cloth is fully passed through a vat full of hot dye solution. The cotton fibre is passed through rollers that are padded to get the colour fully imbibed into it. The padded rollers also help in squeezing out the extra water from the dyed fabric. This method is applicable for solid coloured fabrics.
Finishing
Every item that is manufactured needs finishing to make the item market-ready. Finishing is the final step in fabric production. There are a hundred different methods for finishing a dyed fabric. The finishing methods and their applications are also different.
Cotton fabrics have the most variety of finishing methods. It is by far the most when compared to other fabrics that are circulating in the markets all over the world today. These finishing methods are capable of changing the entire look and get up of the Cotton Yarn Dyed Fabric.
The finishing touches give the fabric various characteristics like:
• Press durability
• Water repellence
• Flame resistant
• Shrinking tendency
Sometimes one same piece of cloth can be given many different methods of finishing touches. It apparently seems that a finishing touch can make or break the reputation of a cotton yarn dyed manufacturer as being a supplier of good or bad quality material.